Memorial Day Service Set for May 30 at Cemetery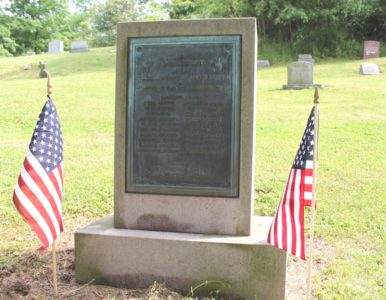 PCHF invites everyone to join former parishioners and friends of St. Nicholas Church, N.S., at the Saint Nicholas Cemetery located on Hahn Road, Pittsburgh, PA at 11 AM on Monday, May 30, 2016, to pay tribute to the 27 North Side Church parishioners who were killed or listed missing in action during their service to our country.
For more than a decade, this beautiful and solemn service has been held at the North Side Church Cemetery, and we urge you to spend a half hour with us to reflect on all those who paid the ultimate price for our freedom and for all those who serve today.  Participating in this service could help to make your festivities on Memorial Day more meaningful.
We are pleased that Deacon Greg Jelinec from Most Holy Name Parish will join us again this year to offer scriptural readings and reflections about the importance of this day of remembrance.  American flags will be distributed to the attendees; a moving eulogy will be given; votive candles will be lit and the bell tolled as the names of each deceased veteran is called.  The ceremony will close with the playing of Taps and the singing of "God Bless America" led by Bernice Goyak.
Please invite your family members and friends to join you at this most important St. Nicholas Memorial Service.